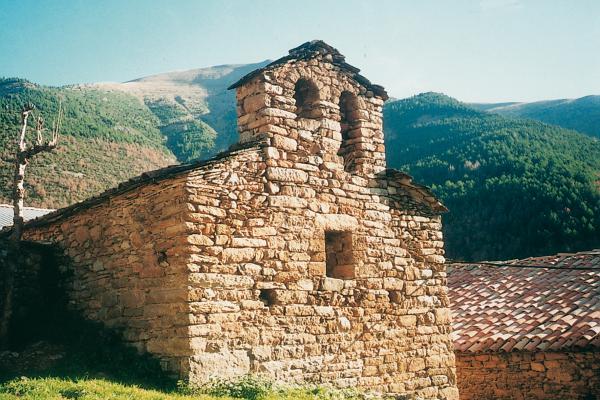 Sant Climent de Iran
Located in the small village of Iran, 1288 metres above sea level, this temple has a single barrel-vaulted nave with semi-circular apse. The walls are made of cut stones that were put together in a very orderly way.
The east façade has a loophole in the middle, just under the two-opening bell-wall that is partly bricked up.