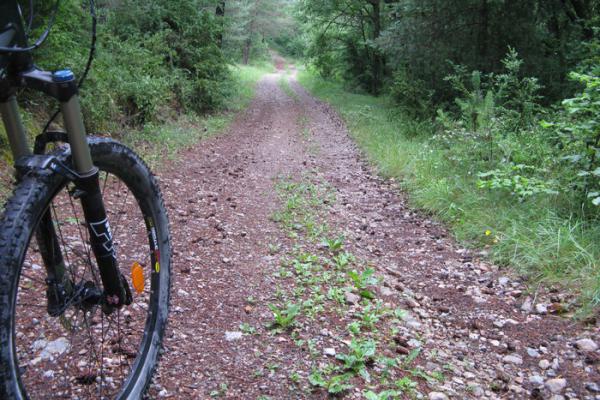 Reganxo Route
This route is perfect to enjoy the surrounding nature, peace and silence, both hiking and biking. The first section runs alongside the Noguera Ribagorçana river, which divides Catalonia and Aragon. A bit further on, you will cross a pine forest. After a slight ascent, the path remains rather flat. When you get past the two fountains, stop and have a drink at the most famous in the region, Font del Ronyó, and enjoy the panoramic view of the village of Castilló de Tor and the local mountains.
Total distance (km): 12
Incline: 124 m.
El Pont de Suert (841 m)
Baliera Campsite (965 m)
Approximate duration by MTB: 1h00
Approximate duration on foot: 3h00
Degree of difficulty: low
Km 0,00 Leave Pont de Suert sports centre, cross the bridge and take the path on the right.
Km 1,00 The stairs on the right go down to the river, near Portalet fountain.
Km 1,3 Follow the path on the left that goes to Font del Ronyó, a fountain where you can fill up your flasks. To continue, retrace your steps and take the path back.
Km 1,7 Go past the path of Dos Rius Pond (owned by Alta Ribagorça Fisher Association) and check whether the fish are biting well!
Km 2,85 Go ahead past the path on the right.
Km 3,10 Continue past another path on the right, in the middle of the ascent.
Km 3,35 Follow the route past the private path on the left.
Km 5,00 Go straight on past two trails on the left. Stop on the esplanade to fuel up.
Km 5,60 Continue past another path on the left.
Km 6,00 Baliera Campsite (965 m). End of the route. Turn back to Pont de Suert, downhill, much easier.