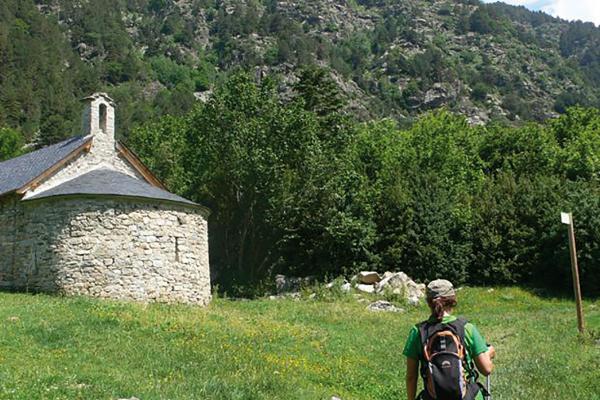 Ermita de Sant Nicolau
Located in Aigüestortes i Estany de Sant Maurici National Park, you can reach it through the path that is on the left of Llebreta lake.
This Romanesque chapel, composed of a single nave and a chevet with apse, has undergone many transformations. Barrel vault ceiling and double-pitched slate roof.