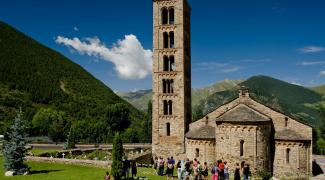 Repeats every week every Monday and every Tuesday and every Wednesday and every Thursday and every Friday and every Saturday and every Sunday until Tue Aug 31 2021.
Tuesday, 20 July, 2021 (All day)
Tots els dies del 3 de juliol al 29 d'agost de 2021 Reserves online: www.centreromanic.com places limitades! Durada aproximada: 1 hora (itinerari St.Quirc 2h30) Preu: 3€ per persona / menors de 10 anys gratuït Aquests itineraris no inclouen la visita a l'interior de les esglésies
Passegem pels pobles de la Vall de Boí per descobrir les seves esglésies romàniques i el seu entorn excepcional!