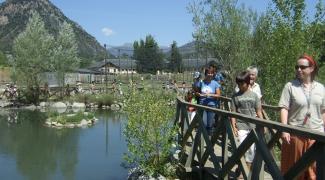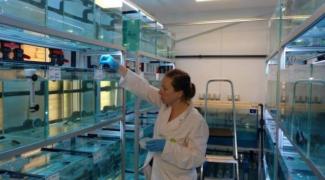 Repeats every week every Tuesday and every Wednesday and every Thursday and every Friday and every Saturday until Sat Sep 11 2021.
Wednesday, 23 June, 2021 - 10:00
Dues visites guiades al dia, a les 10h i a les 12h. Punt informació obert de 9h a 14h. Cal fer reserva prèvia al 675781875
A partir del dia 23 de juliol el Centre de Fauna del Pont de Suert obrirà al públic.
Aquest any, les dos visites guiades es faran al matí, de dimarts a dissabte. La primera a les 10 i la segona a les 12, es realitzaran sota reserva prèvia i les places seran limitades. A les tardes el centre estarà tancat
El preu de la visita guiada és de 3€ adults i 2€ els nens. Des del Centre informarem i establirem totes les mesures de protecció necessàries per a que pugueu gaudir de la visita.
Per qualsevol dubte o reserva podeu contactar mitjançant aquest correu electrònic infocentredefauna.daam@gencat.cat
Punt informació obert de 9h a 14h. Cal fer reserva prèvia al 675781875