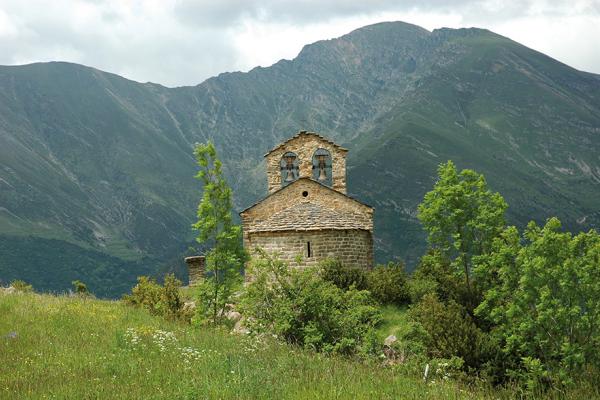 Sant Quirc de Durro
Chronology:
12th century: First period of construction
17th - 18th centuries: Integration of the vault of the nave and of the bell-wall
1996: Restoration
Visits: This church is open to the public. Check opening hours and guided visits at the Centre of Romanesque art of Boí Valley.
This church has a single nave, a chevet with semicircular apse and a barrel vault ceiling.
Double-pitched slate roof. Bell-wall.

The temple hosts a copy of the front part of a Romanesque altar, a Gothic statue of Santa Julita and Sant Quirc, and a Baroque altarpiece.