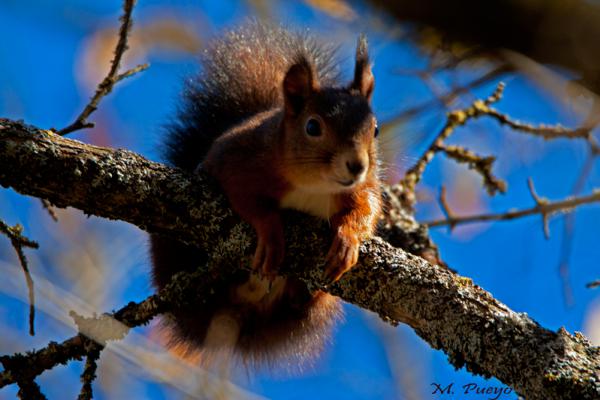 The Fauna de Durro Trail
Departure: Durro
Arrival: Durro
Distance: 7.5 km
Duration: 2h30
Incline: 200 m
Degree of difficulty: Moderate
Type of route: Circular
Suitable for MTB: No
Best time of year: Spring, summer and autumn
* Degree of difficulty obtained by SENDIF method
Although the mountain is full of life, many animals are only active during the night or hide as soon as they see, smell or hear people. However, they leave some marks that reveal their presence: footprints, faeces, scratches, … This route will help you identify the marks left by the Pyrenean wildlife.
On the way, you will find information panels about the most characteristic species of every habitat and their footprints.
After observing them carefully, you will be able to identify the real footprints you will see in the nature. The excrements of a fox, the footprints of a bear, or the faeces of a badger will inform you about their presence around although you can't see them.
The different environments of the route
This route will take you through various environments. First, Sant Quirc chapel will allow you to enjoy some spectacular views of the Alpine meadows and rocky areas that garnish the highest peaks of the Pyrenees.

Then, you will discover a forest of mountain pines and get to the viewpoint of Escaleta, a perfect place to admire the wonderful panoramic view of the Alta Ribagorça region, its high mountains and, with a bit of luck, the flight of the local birds of prey.

Next, after crossing a forest of scotch pines, you will reach the centenary path that links Saraís to Durro, which will take you back to Durro through clearings of mixed woods of oaks, ashes and hazel trees and across hay meadows and pasturelands.

Your hike will finish after crossing Gros ravine, a typical stream coming down from the Pyrenean springs.