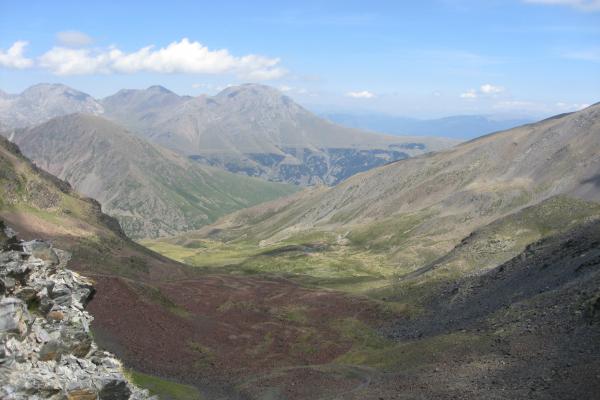 GR® 11.20 Section 2: Taüll - Colomina Refuge
Departure: Taüll
Arrival: Colomina refuge
Distància: 21,4 km
Durada: 7 h
Desnivell : 1126m
Dificultat: Very demanding
Tipus de ruta: Linear
Apta per a BTT: No
Època recomanada: Spring, Summer, Autumm
​
* Degree of difficulty obtained by SENDIF method
* This section links with GR-11-20® Section 1 wich starts from El Pont de Suert
The GR-11®, also known as the Pyrenean Trail, is a long-hike trail that is part of the FEEC trail network and crosses the Pyrenees from west to east.Here in our region there is a stretch that goes from the Salenques valley to Conangles, at the headwaters of the Noguera Ribagorçana River, and another that crosses the headwaters of the Noguera de Tor basin to Caldes pass.
The GR-11-20® is a deviation trail that joins the GR-11 in El Pont de Suert to El Port de Rus. This trail is high in the mountains and
offers spectacular views of the Vall de Boí.
Access to GR.11.20® Section 2 profile of the Catalonia Hikers Federation (FEEC)